Bedford General and Family Dentist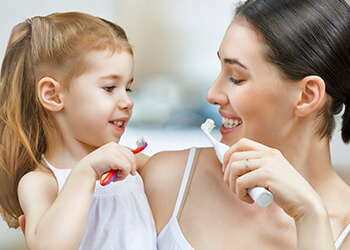 At Bedford Cosmetic and Restorative Dentistry, we are happy to offer a comprehensive range of dental care for patients of all ages, but the foundation for a lifetime of healthy smiles is built with preventive dental care. During biennial dental checkups, Dr. Persha and his team offer a variety of treatments to keep patients' smiles healthy and whole. We welcome patients from Bedford and other nearby areas to contact our team to find out more about the comprehensive dental care we provide or to schedule an appointment today.
Checkups & Cleanings
The American Dental Association and our dedicated dentist and team recommend that patients visit our office two times each year in order to ensure we're able to prevent many common oral health concerns and diagnose and begin treating others in the earliest stages. Every dental checkup at Bedford Cosmetic and Restorative Dentistry includes four main parts:
Diagnostics – digital x-rays allow our team to develop a full picture of the patient's oral structures and past restorations
Examinations – the dentist carefully examines each tooth and the oral tissue screening for tooth decay, gum disease, oral cancer, bruxism (teeth grinding and clenching), and temporomandibular joint (TMJ) disorder
Cleanings – professional cleanings remove bacteria, plaque, and tartar from even the hardest to reach surfaces of teeth
Consultations – during the face to face consultation, we're happy to work with patients answering questions, planning future treatments, and ensuring they are completely comfortable with their treatment options
We are also able to work with these patients offering a number of other preventive treatments as part of a six month checkup including fluoride treatments, dental sealants, demonstrations of proper at home hygiene, and recommendations for oral hygiene products.
Oral Cancer Screening
Oral cancer claims one life every hour on average, and while smoking and excessive alcohol consumption increase the risk that patients will develop oral cancer, as much as 30% of victims engage in none of these high risk behaviors. The Oral Cancer Foundation's research revealed that the best way to reduce the number of annual deaths attributed to oral cancer is to diagnose the disease in its earliest stages. That's why screening for oral cancer is an integral part of every checkup.
Digital X-Rays
Digital x-rays offer a number of advantages when compared with traditional x-rays including higher definition images, quicker and more comfortable capture, less radiation exposure, and the ability to quickly view files on chairside monitors and transfer the images to patients, specialists, and insurance companies. Without the need to develop the x-rays, our team is not exposed to hazardous photo developing chemicals and we don't need to waste space storing these cumbersome x-rays. Patients have immediate access to x-ray images that can be enlarged, color coded, and otherwise enhanced to help patients better understand their current oral health and potential treatment options.
TMJ/TMD Therapy
Temporomandibular joints (TMJ) are the small, triangular joints that connect the jaw to the skull allowing the mouth to open and close comfortably for a full range of oral function including speaking and chewing. When these joints are strained or damaged TMJ dysfunction (TMD) occurs limiting jaw mobility and causing significant pain. Treatments for TMJ may include any number of options including:
Nightguards for bruxism, teeth grinding and clenching, which can lead to strained TMJ
Equilibration / Occlusal Adjustments
Occlusal Splints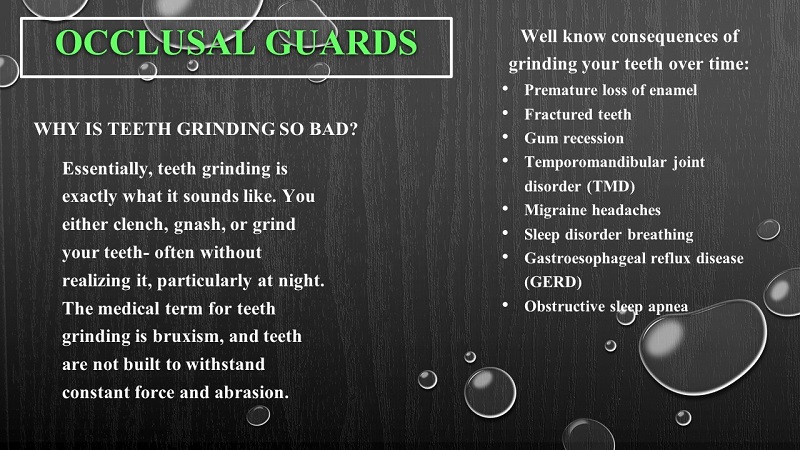 Children's Dentistry and Sealants
We welcome families to visit our Bedford, NH dental team, and that includes kids. We offer a number of dentistry services specifically targeting young patients including dental sealants. Sealants are often recommended for our young patients who are just learning to care for their smiles because they seal out decay-causing bacteria. We have years of experience working with kids catering to their unique dental and behavioral needs. We make it possible for your child to build a lifetime of outstanding oral health with the same dedicated dentist and team from start to finish.
Athletic Mouthguards
If you or a loved one participates in an athletic event where your smile may come in contact with other players, a hard surface, or sports equipment, it's essential to protect your oral health by wearing a mouthguard every time you take part in that athletic event. There are a number of over the counter sportsguards available, and while these guards offer the necessary protection, they are often uncomfortable leading to increased noncompliance. The custom nightguards we craft protect teeth and fit more comfortably.